Canada's Plastic Waste Ban Illustrates the Important Role of Life Cycle Assessment for Policymaking and Public Debate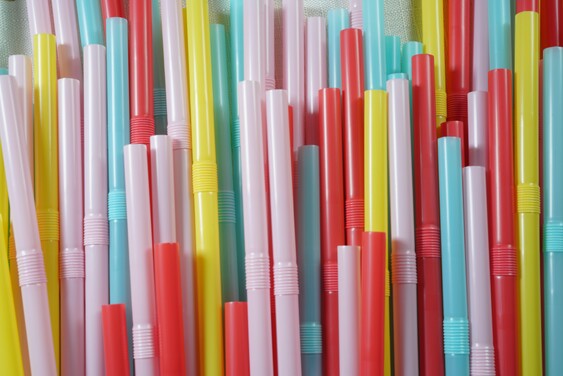 After several years of research, planning, and debate, Canada announced in December 2022 a ban on hard-to-recycle plastics used in checkout bags, cutlery, straws, and other single-use applications as a first step towards eliminating plastic waste by 2030.
The country's recent efforts aimed at plastic waste reduction provide a vivid illustration of change being effected on a national scale in one of the world's 10 largest economies, including the complexity and challenges of such an initiative. One especially interesting aspect is the critical role that life cycle thinking and life cycle assessment (LCA) can play in both policy development and the public conversation that helps build consensus around new governmental policies.
Canada has been a pioneer of voluntary plastic waste reduction. As holder of the G7 presidency in 2018, Canada launched the Ocean Plastic Charter, and subsequently adopted an ambitious national Zero Plastic Waste Agenda.
These efforts by the Environment and Climate Change Canada (ECCC) agency highlight the challenges associated with systemic change and converting strategic sustainability goals into tactical actions, particularly in areas like plastics usage where large numbers of stakeholders are involved. By incorporating lifecycle-oriented principles into development of the impact-reduction policies and programs, the effort has given policymakers broader perspective, and provided data that can be used to make the case for change.
The Scope of Canadian Plastic Waste
Per government reports, Canadians use some 3.3 million tonnes of plastic annually, almost half of it from packaging, with less than 10% getting recycled. Most of the remainder goes to landfills or is exported out of Canada, with about 1 percent ending up in the ocean. An important step in the waste-reduction effort was the October 2020 release of "Science Assessment of Plastic Pollution," a large-scale review of "available information on plastic pollution, including its sources, occurrence, and fate, as well as on the potential effects of plastic pollution on the environment and human health." While not an LCA, the assessment does incorporate substantial lifecycle content and thinking.
In parallel with that research, the ECCC developed a two-phase action plan (phase 1 and phase 2) for achieving zero plastic waste "through greater prevention, collection and value recovery to achieve a more circular plastics economy." The plan foresees that "a zero-plastic waste economy could help Canada save $500 million of annual costs, create 42,000 direct and indirect jobs, and prevent 1.82 megatonnes of CO2 equivalent greenhouse gas emissions."
While there hasn't yet been any publicly released opinion polling on the single-use plastics ban implementation, a 2021 poll taken when the basic structure of the ban was announced showed strong support, with two-thirds of respondents saying the ban should go even further than planned. A 2020 survey, taken early in the Covid era, found support for stronger regulations on plastics at 79 percent and a total ban at 58 percent, but noted that these levels had slipped from pre-pandemic levels of 90 and 70 percent respectively.
At the same time, the ECCC notes that Canadian plastic production "is a $35 billion industry employing close to 100,000 people in nearly 2,000 businesses that make and recycle plastic products." The single-use plastics ban will take longstanding lines of business away from a number of those companies, and even the relatively limited number of items covered are used at hundreds of thousands of stores and restaurants, all of which will have to adapt their practices.
LCA Enables Reasoned Debate
As a result, dozens of formal objections, from materials suppliers, product producers, recyclers, and industry associations were filed in connection with the ban. Organizations and opinion writers have also argued against the ban, saying that the benefits would be minuscule in the global scheme, noting issues with alternative non-plastic materials, and citing increased costs for consumers.
Notably, LCAs figure prominently in one of the larger opposition studies. The Fraser Institute's "Canada's Wasteful Plan to Regulate Plastic Waste" included selected information from several LCAs that found negligible environmental benefits from replacement of single-use plastic items such as shopping bags and cutlery, and some areas in which impacts would increase. It suggested that rather than banning the items, "Canadian policy makers could examine ways to crack down on end-point improper disposal of plastic wastes, such as littering in general. To the extent the federal government is involved with solid waste management, they might look for incentives they could develop to improve street cleaning and municipal waste management and handling practices to prevent littered plastics from lingering in Canada's environment or leaving its bounds to become part of a global problem."
When LCA data is cited as trustworthy evidence by both sides in a debate, it suggests the argument is being framed in data-driven, big-picture terms, and that's a positive thing for the macro-level push towards impact reduction.
As authors X. C. Schmidt Rivera, P. Balcombe and M. Niero put it in the article "Life Cycle Assessment as a Metric for Circular Economy," "A core component of successful implementation of a circular economy (CE) strategy is the quantification of improvements or changes with respect to environmental impacts, resource usage, waste and/or economic costs. Life cycle assessment (LCA) is a vital tool for the quantification and assessment of effectiveness and impacts associated with CE strategies. Incorporating LCA allows a comprehensive and transparent assessment of products, services or organizations, and can help to identify any potential unintended consequences associated with a change in process or practice."
To be sure, those potential unintended consequences must be borne in mind throughout the policymaking process and monitored post-adoption. "Rebound effects," in which changes in one area spawn changes in another, can be confounding. One example is Ireland's implementation of a fee on plastic shopping bags in 2002. There's some evidence that while the move produced the desired result of reducing annual per-person shopping bag use from 328 to 21 while raising significant revenue, it also prompted a surge in demand for plastic trash can liners. That experience has been incorporated into policymaking discussions in a number of jurisdictions internationally, including the US state of Connecticut.
Conclusions
Even when sustainability-oriented policies are popular, implementing them on a national level is almost always complex. Changing deeply ingrained business-as-usual approaches and consumer behaviors that have developed over many years is disruptive and even if the effects of change are broadly beneficial, certain companies and individuals will see negative impacts, some of which might not be immediately apparent.
Any action toward sustainable development has to begin with measuring the impact of the status quo, and LCA is the best method for measurement and hotspot detection and assessing the potential for circularity. And it continues to improve. While LCA has lacked metrics for plastics that leak into the environment, current work is generating metrics for micro and nano plastics particles in fresh and ocean water (as discussed in a recent brown bag webinar). These metrics will be published and available for inclusion in assessments of single-use plastics and their replacements, making the process more robust.
Widespread acceptance and utilization of life cycle thinking and LCA methods is an enabler for systemic impact reduction efforts, and all of us in the sustainability community can be encouraged by its incorporation into Canada's national plastic waste discourse.