COVID and Climate Hope
Looking back at the advances of 2020 and ahead to our hopes for 2021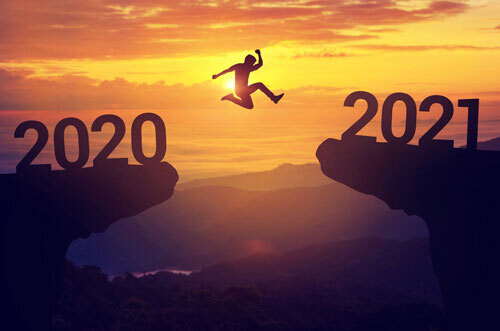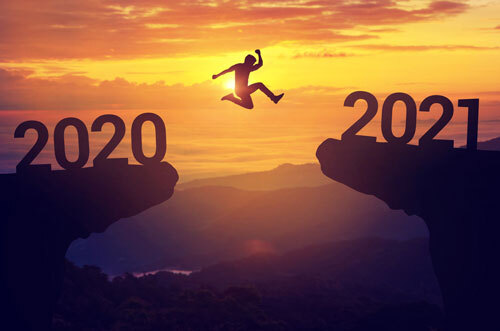 This month, the first COVID-19 vaccines were administered, bringing hope to millions of people around the globe. Most remarkably, the vaccines were developed in less than one year, significantly faster than the usual development time.

This success is a shining tribute to the potential of science to improve people's lives. It is also a shining example of what can be accomplished when resources, teamwork, and focus are applied to solve a common challenge. These same types of resources, teamwork, and focus are urgently needed to address climate change; we at EarthShift Global have been busy in 2020 sharpening our own tools and capabilities to do our part.

In this unusual year we have:
Expanded our client list and the number of industries in which we work, helping numerous Fortune 500 and start-up organizations advance their sustainability
Partnered with other leading organizations, including the World Wildlife Federation, Eastman, Cummins, Apeel, PTIS, Cameron Wake, and the Oregon Department of Environmental Quality, to offer helpful webinars on a variety of sustainability related topics. (Webinars are available on our YouTube Channel website for on-demand viewing.)
Developed dozens of blog posts and e-newsletter articles to share emerging trends, tools and resources. (You can access our blog and e-newsletters on our website)
Contributed to the advancement of LCA: Valentina Prado, one of our senior sustainability analysts, authored an article on Energy apportionment in Science Direct, while our founder and CEO Lise Laurin has been active in the SETAC-ACLCA Life Cycle Assessment (LCA) Interest Group's development of a new LCA Capability Roadmap
Developed new LCA techniques designed to improve the quality of decision-making and reduce uncertainty
Contributed to several major conferences, including the Sustainable Packaging Symposium, American Center for Life Cycle Assessment (ACLCA), International Symposium for Sustainable Systems and Technology (ISSST), and the Maine Association of Wetland Scientists (MAWS)
Sponsored student awards by the ISSST, ISIE-Americas, and ACLCA
Bolstered our team with the hire of several distinguished colleagues and expanded our partnerships
Made significant progress on the development of new LCA tools to improve the quality and ease of LCA
Celebrated Lise Lauren's 20-year and Nathan Ayer's 10-year anniversary with the company
Worked with a tremendous group of interns including Giovanni Guglielmi
Provided over 30 free-trial licenses of EarthSmart and PackageSmart to universities and colleges
A vital part of our mission is educating our clients and others on the value of life cycle assessment science. As we advance our own capabilities, we continue to share these advancements with our clients, colleagues, communities, and even our competitors; we know it will take a broad, focused effort to address the urgent climate crisis.

In 2021 we are committed to continuing the advancement of LCA and sustainability. We'll be launching major new LCA tools and training programs and continuing our dedicated efforts to elevate the understanding and practice of LCA. If you'd like updates on our efforts, subscribe to our e-newsletter, follow us on social media, or call or email — we undertake all this with the hope that by tackling climate change together we can make a difference.