EarthShift Global Coaching and Training: The Choice of High Performance Corporate LCA Teams
How EarthShift Global Training Builds High Performance LCA Teams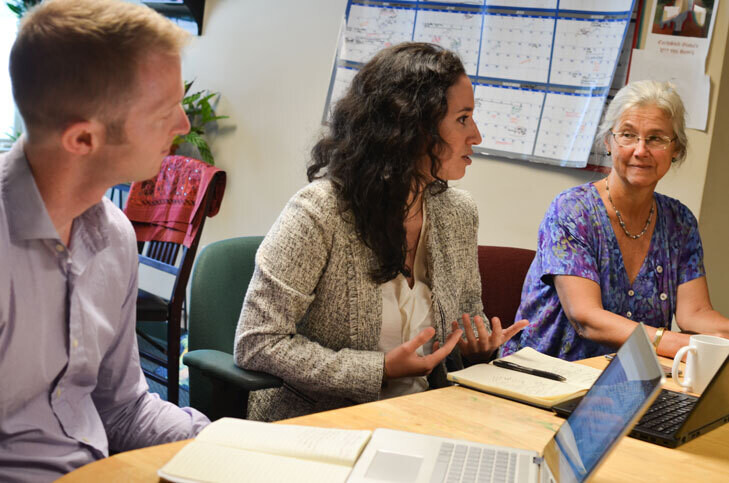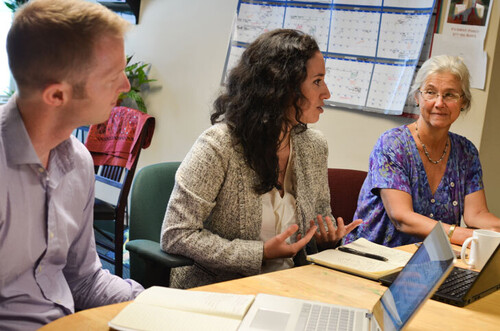 Ever wonder how amazing corporate LCA teams become so amazing? I'm proud to say that many of them got their start in EarthShift Global classrooms. Why did that make a difference? Well, there are a number of reasons why our approach leads to stronger outcomes.
First, our goal is to help make the most of your LCA capabilities and create the largest potential for change — particularly the innovative change that can lead to new markets, new business models, and reduced impacts.
One of the best ways to do this is to build the capacity for internal understanding. When EarthShift Global supports your team training, the entire team learns a common set of terminology. We add in company-specific best practices and often use actual examples from the company portfolio to accelerate learning. A number of our clients regularly put new team members through our training, even if they are experienced practitioners, so that everyone communicates seamlessly out of the gate.
Finding the Best Best Practices
A second reason our approach leads to stronger outcomes: we acknowledge the ambiguity in the ISO standards and encourage trainees to consider multiple ways of looking at their model and results. Anyone who has spent any time reading the LCA listserv knows that different practitioners have different best practices; we show how the application of different practices makes your study more robust and increases the chance that any given review panel will accept your results. (If you haven't already, consider signing up to the LCA listserv at this link.) Although the link is associated with PRé Sustainability, practitioners from all different areas and using all different types of tools participate. Many of the leaders in LCA are active there, answering even the most novice questions.
Third, we offer training and coaching for all major LCA tools. Many of the teams we've coached have been SimaPro users, and practitioners often associate us with that tool. We've expanded our expertise to all the major LCA tools, including OpenLCA, GaBi and Umberto. Add to that the broad spectrum of our expertise, from petroleum exploration to electronics, crop cultivation to bioplastics, aquaculture to banking, and we can customize our approach to your specific situation.
Fourth, one of the most powerful pieces of support we provide comes when our clients are ready to perform their first LCA for external communications. These studies are time- and resource-intensive and our experience can help minimize the investment while making the most of the time and money you do expend. Can a single-product study be expanded to cover more products? More geographies? A longer time span? The added effort is often minimal and the study review cost is usually the same, so why not? If you want to do a comparative study, we can help you make the best choice of functional unit — a decision that may make the difference between getting through the critical review or not, and can also dramatically alter the amount of data required for the study. You can use us at any point in your work —to discuss the best data sources, ways of handling multi-output systems (allocation/system expansion), model reviews, or whatever else you need. And we'll pre-review your report to make sure you've met the ISO requirements.
Ensuring Robust Reviews that Withstand Scrutiny
We won't critically review a report that we've coached on, to shield you from complaints of conflict of interest. We can, however, recommend reviewers and manage the panel, including payment, which minimizes the number of vendors you need to set up. And once you're ready to try a study solo, we enjoy chairing the critical review panel for your work. A word of warning - we're tough reviewers, even of our own students. That's because we take very seriously the role of protecting your company from complaints of greenwashing.
Along with our standard and custom training courses, we offer coaching that allows practitioners of any experience level to reach out to our senior staff when they have questions or need help figuring out how to navigate the ISO standards. When you're ready to learn more, we're here for you, whether it's about handling circular economy systems, maximizing the value of parameters in your model, assessing a product still under development, or considering social impacts. We offer regular and customized advanced courses for those who have completed their first LCA or gotten to a point where they need additional focused support.
Contact us to learn how we can help develop the capabilities of your LCA team. We are happy to point you to the best solutions for your goals and needs.