John Rooks Brings 20+ Years of Research and Culture Shift Strategy to EarthShift Global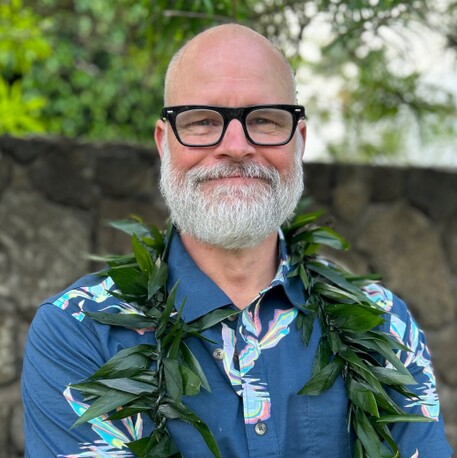 EarthShift Global is pleased to welcome John Rooks to the newly created role of Senior Research and Culture Advisor. He brings 20+ years of working with some of the most progressive companies on the planet helping them understand, own and improve their impact on the world around us.
John holds a master's degree in Writing and Cultural Theory from Pennsylvania Western University, where he studied under renowned cultural theorist Doctor Terry Caesar. In the 90s, John's passion for the environment called and he took a position as a writer at an international environmental engineering firm. This exposure to the reactive science of environmental assessments and remediation highlighted the idea that companies could also be proactive in their approach to reducing environmental impact. That spark would be used to launch his firm Sustainable Organization Advocacy Partners (S.O.A.P.) a decade later.
John explains, "in 2002, I was doing marketing and research for an ad agency, and was less than inspired by the client list. SOAP started with a simple, perhaps naïve, question, I wondered if I could build solutions and an interesting agency that only did work for good companies. My litmus test was 'do they care about the environment?'" S.O.A.P. would quickly become a media darling with coverage in the New York Times, and frequent speaking requests to talk about the intersection of culture and sustainability.
John is the author of EcoHegemony: How Pop-Culture Influences Sustainability, a book that presents a framework of reading objects as texts: the things we produce and consume, our companies, supply chains, and so on. John is a believer in that if you want to understand something, explore the thing that it creates and sells. This, in a nutshell, is a cultural approach to an LCA. How do our goods and services impact not just the environment, but society as well?
He is also the author of More Than Promote: A Monkey Wrencher's Guide to Authentic Marketing. This strategy guide explored ways in which modern marketers can help their clients develop marketing that also serves to advance corporate sustainability objectives, not just brag about it.
Professionally, John has managed multi-national employee engagement projects that included ethnographic research methodologies designed to understand cultural barriers to sustainability and social justice. These understandings of the social impact of our businesses can be used to explore double materiality assessments and other emerging approaches to impact assessment.
He has spearheaded consumer recycling behavior research for a Fortune 10 technology company working to unlock millions of pounds of precious metals trapped inside of "hibernating" electronic devices in consumer homes. This research has been utilized in a pilot program funded by the big tech 5 designed to improve and increase the recycling rates of consumer electronics.
John also brings sustainability reporting capabilities, including GRI (Certified), SASB, and other reporting frameworks. In addition, he has managed B-Corporation certification and re-certification projects for many of his clients.
John's perspective, his research understanding and cultural lens, is an exciting addition to EarthShift Global's suite of tools to help our client's advance sustainability. This adds new layers to our already robust consulting services.
"I'm thrilled to join this team. I'm excited to explore the interplay between data and culture, and to create new opportunities for the advancement of sustainability. I'm energized by what this amazing team already does and eager to support them." John will work out of his hometown of Portland, Maine, USA.