April 2021 TheShift e-newsletter
Improve your Decision Making with Design for Sustainability & Anticipatory LCA | Free Webinar & New Learning Resources
How Anticipatory LCA Helps Guide Sustainable R&D Decisions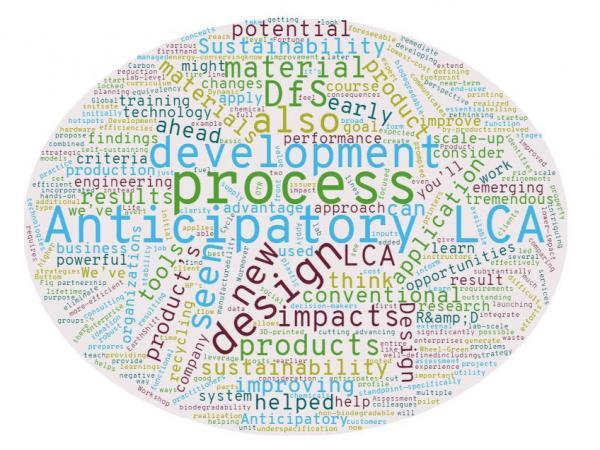 If you're involved in product development and design, or any type of research and development work, you know how important it is to think ahead. It prepares us and our organizations to take full advantage of emerging opportunities. As much as 80% of a product's environmental and social impacts are determined at the ideation and design stage; Anticipatory LCA (A-LCA) is a valuable guide in designing products for sustainability.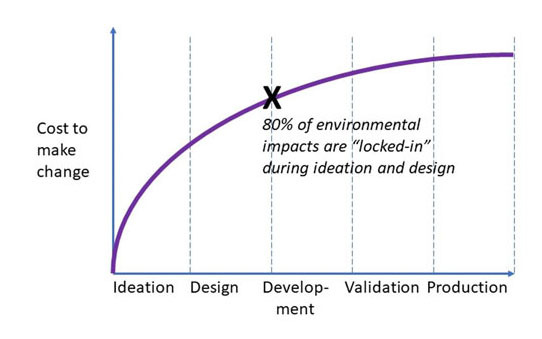 Figure 1: Illustration of environmental impact and product development stages [Adapted from: http://ec.europa.eu/energy/efficiency/ecodesign/eco_design_en.htm]

At first glance you might feel that it's difficult to apply LCA before a product is in production, but A-LCA is a well-defined approach that allows much earlier assessment. It applies concepts such as Dynamic LCA to look at scale-up potential and underspecification to consider multiple materials that might be used in a specific application, while also providing tools to consider impacts of new materials and chemicals. As a result, it can inform and improve the work of entire R&D groups.
The goal is to integrate environmental criteria into the technology development process in a way that anticipates foreseeable negative consequences, identifies opportunities for improving the environmental profile of emerging technologies, and communicates findings to R&D decision-makers in time to reorient research.

We have seen firsthand, through application of A-LCA in our consulting practice, that it can result in more-efficient R&D efforts, lower-impact products, and even new business models.
And best of all, A-LCA provides tremendous leverage for lowest-cost impact reduction through DfS. On a basic level, DfS is really just a form of good design engineering. We've helped a number of organizations apply LCA results during a product's early design stages (or redesign process), and seen how it can not only eliminate potential environmental or social hotspots, but also help clarify the product's essential function and purpose, in the process of defining its functional unit.
For example, we helped a startup company developing a biodegradable plastic material refine their lab-level production process for cost, manufacturability, supply chain stability, and other engineering criteria, including environmental footprint, at the pilot scale.
By comparing the lab process flow with available data from conventional non-biodegradable material used in the target application, we were able to propose several process and source material changes for consideration during scale-up, with a goal of reducing the significantly higher impacts seen in the initial lab-scale process.
Through a combined set of improvement strategies, it was possible to reach an equivalency to the conventional material with the added property of biodegradability and create a strategy for advancing the project. Moreover, additional process efficiencies have been realized in chemical inputs, utility requirements, and waste by-products, which are expected to substantially improve the new product's performance relative to conventional materials.
We've also seen powerful results with larger enterprises. We helped our client OTR Wheel-Green Carbon during early development of their self-sustaining tire recycling system, helping them see where the process could be improved from an environmental issues standpoint—specifically, getting rid of the fuel required to initiate the process. They incorporated those learnings into their development process, resulting in a robust recycling system which requires no external energy.
Our partnership on 3D printing technology with Fortune 500 company HP initially prompted near-term refinements, like energy-conserving design changes in 3D printers. But our A-LCA findings on how 3D-printed parts could extend the lifetimes of various products also led to a broad rethinking of HP's approach to other business lines, and the realization that selling managed services rather than hardware products to enterprise customers could cut impacts while also improving performance and cutting end-user costs.
If any of this is intriguing to you, we think you'll find our 3-hour training workshop valuable — you'll learn about A-LCA and DfS from expert practitioners with hands-on experience in these projects.

Bottom line: there's tremendous value in planning ahead with a sustainability perspective, and DfS and A-LCA provide powerful and efficient tools for the job. Learn to use them June 8-9th, and start improving your product development and design process.
---
The Most Important Step in Doing an LCA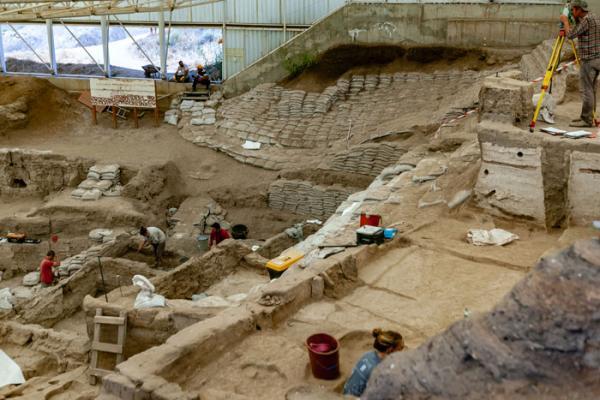 There's a comment, frequently attributed to Albert Einstein, that sometimes pops into my mind when we're beginning a life cycle assessment (LCA): "If I were given one hour to save the planet, I would spend 59 minutes defining the problem and one minute resolving it."

This gets at something fascinating: very often the most important step in doing an LCA is either missed or treated as an afterthought. What is this step?
---


Free Webinar—
Balancing Creativity & Data:
How to Make the Heavy Lifting of Sustainability Easier
Thursday, April 15, 2021—1:00pm EDT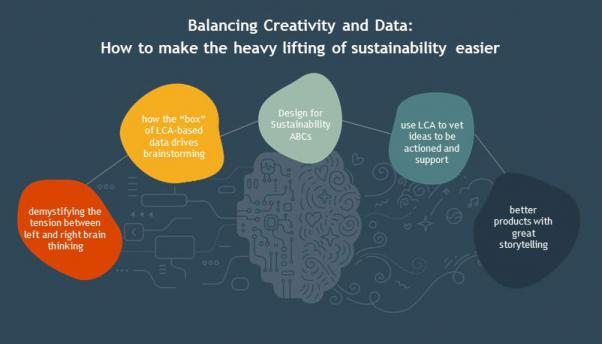 Life cycle inventory and assessment is foundational to decision making when it comes to supporting development teams trying to make improvements to products and processes from an environmental point of view. But how do you best use data as a springboard for the creative thinking needed to solve design challenges? In this session two teammates from TrueNorth Collective will walk you through the key tools and methods they have developed as part of the Design for Sustainability program for a large global manufacturer.

Presenters: Jeff Zeman, Principal and Theresa Millard, Chief Creative Officer of TrueNorth Collective



Jeff Zeman is an accomplished Sustainable Design Engineer and strategist, spending over two decades deploying sustainability strategy in manufacturing and product development. Jeff has built global, multidisciplinary teams and led professional and industry groups in the advancement of sustainability practice. Jeff holds a BA in environmental engineering from Michigan Technological University and MBA from the University of Wisconsin-Milwaukee.



Theresa Millard is trained as an artist and has 30+ years in the corporate environment working in Design, Product Development, Manufacturing, Sustainability and Corporate Social Responsibility. She is an experienced developer and facilitator of Design for Sustainability, and human-centered experiential learning.
---


Upcoming Training
Senior Sustainability Analyst Valentina Prado to teach at the LCA Institute
From April 12th to the 15th the ACLCA is featuring opportunities to learn and connect through the LCA Institute. Chaired by Tom Etheridge, the LCA Institute provides a broad range of LCA related topics and training by leading LCA practitioners, including our own Valentina Prado. On April 14th, Valentina will be leading a discussion of the main types of LCA and which are more suitable for certain applications. In addition to the educational sessions the LCA Institute will include dedicated time for networking. For more information about the presenters and schedule visit https://lca-institute.heysummit.com/schedule/
NEW COURSE!
Anticipatory LCA - From Concept to Application
Anticipatory LCA is an advanced LCA approach designed to improve decision making in the early stages of the design process. LCA researchers have developed several Anticipatory LCA techniques which enable application of LCA early in the research and development phases where uncertainty, but also potential for improvement, is greatest. Anticipatory LCA can be applied as a design tool to explore the environmental variability of alternative technology configurations and applications. This is especially beneficial in the design phases when data is uncertain and fast changing and limits a full traditional LCA.
This course will provide an introduction to the concepts of Anticipatory LCA, and an exploration of the applications of the concepts through industry case studies. In this interactive online course, participants will also have the opportunity to apply Anticipatory LCA concepts to their own case study.

Upcoming Online Classes
Intro to Life Cycle Assessment (5 hrs.)—April 13-14

Impact Assessment Methods (3 hrs.)—April 28

Practical LCA (4 hrs.)—May 4-5

Interpretation-Advanced LCA (6 hrs.)—May 12-13