March 2022 TheShift e-newsletter
Free Webinar: LCA & Innovation | Anticipatory LCA | Upcoming Training
Free Webinar: Sustainability Focused Innovation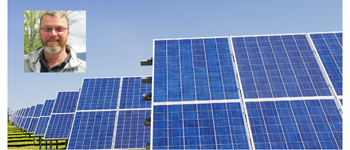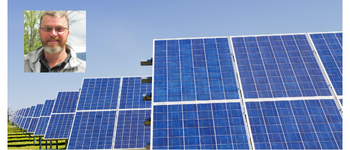 Date: March 24, 2022
Time: 1:00pm - 2:00pm EDT
Presenter: Dan Mackey, Innovation Champion, Green Mountain Power
Webinar Description: Green Mountain Power (GMP), is one of New England's largest energy service companies and an awarded leader in sustainability focused innovation.
GMP is driven by their commitment to help customers save money, use less energy and be more comfortable in their homes. Join Dan Mackey, GMP's Innovation Champion, to learn more about their past, current, and future innovations.
Click here to access our Brown Bag Webinar recordings and to register for upcoming Brown Bag Webinars

---
How LCA Can Support Innovation
Anticipatory LCA, also known as A-LCA, offers the opportunity to use environmental impacts as design criteria as early as the ideation phase. The use of stakeholder value assessment, under specification (Olivetti et al. 2013) projections of technological development, characterization factors based on interim data (Eckelman et al. 2012; Wender et al. 2017) and extensive scenario analysis results in insight that can guide the product development phases. This information can provide innovators with valuable insights about directions which would minimize product impact through the life cycle and generate a product with enhanced environmental performance.

By considering the wide possible range of results from a technology path, Anticipatory LCA can also identify risks along the way, leading to smarter R&D.
One fundamental aspect of Anticipatory LCA is that, unlike traditional LCA for existing products, it is designed to introduce uncertainty into the model – because expanding uncertainty and testing model sensitivity to alternative R&D decisions help identify the most environmentally promising research agendas.
---
Upcoming OnlineTraining

Sustainability In Package Design

March 15-16, 2022
Handling Recycling in Life Cycle Assessment
March 22, 2022

Introduction to Life Cycle Assessment
April 12-13, 2022