September 2021 TheShift e-newsletter
Resources | Carbon Neutrality Webinar | ACLCA Conference | Welcome Miguel
Resources to Address Climate Change & Advance Your Sustainability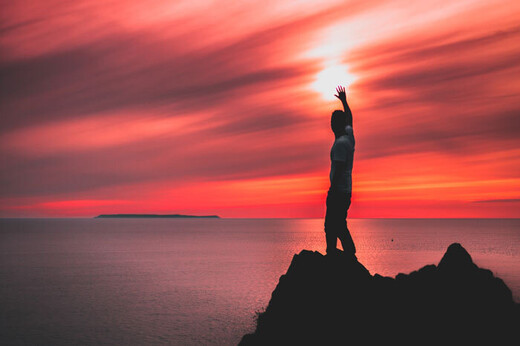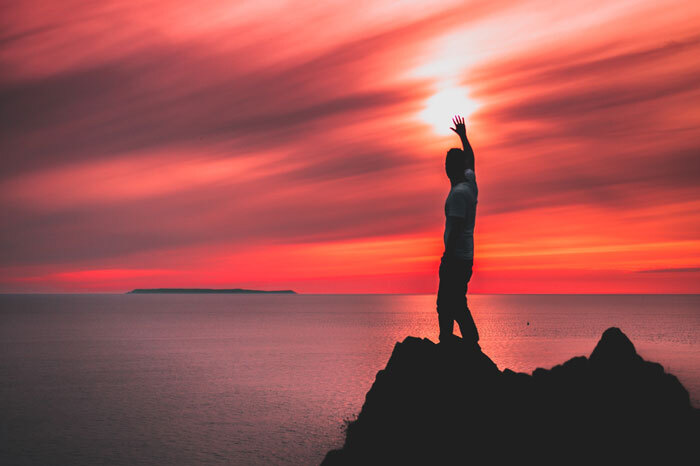 The Intergovernmental Panel on Climate Change recently released its sixth report, a compilation of more than 14,000 climate studies warning that we are dangerously close to the planetary point of no return. We have already warmed the globe by 1.1 degrees Celsius beyond pre-industrial levels and, within the next two decades, are on track to reach 1.5 degrees of warming. We are already seeing the expensive and deadly results of unpredictable weather events related to global climate change, but this 1.5 degree threshold has long been feared by climate scientists as having devastating, irreparable impacts on our planet and humanity.
Advancing sustainability is at the core of our work here at EarthShift Global and we believe it is up to all of us to take effective and informed action. That's why we provide a wide variety of informational and educational resources to spread and develop the necessary knowledge and skills. our latest offerings include our upcoming Carbon Neutrality webinar and our free 1 hr. Organizational LCA (O-LCA), Sustainable Return on Investment (S-ROI) and Boot Camp online training sessions.
The Resources section of our website has extensive information on a wide variety of topics; the search function can help you find the resources most relevant to your needs. Click here for more information on our Training.
---
Join EarthShift Global at ACLCA 2021

The upcoming American Center for Life Cycle Assessment (ACLCA) 2021 conference (Sept. 20 – 24) comes at an important moment for all LCA practitioners, with climate change and its effects commanding ever-broader attention and organizations of all types stepping up efforts to reduce impacts.
We encourage everyone in the LCA community to participate; the ACLCA conference is traditionally one of the most informative and engaging events of the year, and the 2021 version will carry that on in a widely accessible virtual format, with sessions for everyone from seasoned veterans to newcomers and students. In particular, we hope you'll join EarthShift Global team members in several conference activities:

A pre-conference workshop on Biogenic Carbon and the Carbon Footprint in Consumer Products, (Monday, Sept. 20, 1:00 – 4:00pmET)? Presented by Dr. Valentina Prado, one of our senior sustainability advisors . Accurate accounting for biogenic carbon (carbon circulating between the atmosphere and biomass on human rather than geological timescales) is essential to assessing the impacts, including possible net sequestration, of biobased consumer products. This session, developed for LCA practitioners in the biobased consumer product space, will explore and clarify splits and trends in current practitioner thinking and how those trends influence and are influenced by policy and corporate communications.
Different Types of LCA (Anticipatory, Attributional, Consequential, etc.
Presented by Dr. Valentina Prado, one of our senior sustainability advisors (Wednesday, Sept. 22, 12:15 – 1:45pmET)
Presentation on an LCA of USB-C chargers for consumer electronics that use gallium nitride semiconductors in place of silicon — Presented by Dr. Caroline Taylor, EarthShift Global chief scientist, Tom Etheridge, EarthShift Global senior sustainability advisor and Anthony Schiro, VP of quality and sustainability at Navitas Semiconductor. (Wednesday, Sept. 22, 9:00 - 10:30amET) Gallium Nitride (GaN) is a next-generation semiconductor material with characteristics that make it an excellent candidate for use in the devices used to charge mobile devices and other consumer electronics. GaN delivers more efficient AC/DC power conversion compared to traditional silicon devices, which reduces wasted energy during charging, while also significantly reducing the size and weight of the charger. The session will be of special interest to practitioners working with consumer electronics or interested in broader electrical efficiency benefits across applications including solar energy generation, electric vehicle, and datacenter energy use.
Biogenic Carbon, presented by Caroline Taylor, and Nathan Ayer, EarthShift Global senior sustainability advisor (Friday, Sept. 24, 9:00 -10:00am)
The Annual Student Poster Contest, sponsored by EarthShift Global. Any currently enrolled student can participate and share results of their research by submitting an abstract; posters will be highlighted at the conference and there will be opportunities for students to connect with attendees – as well as cash prizes!
---


EarthShift Global is Proud to Announce the ISSST 2021 Student Winners:
As sustainable business practices become more mainstream, colleges and universities must provide their students with accompanying opportunities for knowledge-building and skill set development. EarthShift Global is on the forefront of this movement, currently providing LCA software packages, training, and guidance to over 180 Universities in North America. We are pleased to sponsor student poster competitions at noteworthy professional conferences around the world including ISSST and ACLCA.
Today, we congratulate the winners of the 2021 ISSST Student Poster contest:

First Place: Morteza Taiebat of University of Michigan: "Widespread Range of Suitability and Cost Competitiveness of Electric Vehicles for Ride-hailing Drivers"
Second Place: Ruby Zhuang of the Hong Kong University of Science and Technology: "Optimization of Roof Greening Spatial Planning to Cool Down the Summer of the City"
Third Place: Sara Peterson, University at Buffalo: "Analyzing the loss of Household Capabilities during Power Outages to Inform Critical Infrastructure Planning: A Case Study in San Juan, Puerto Rico"
---
Miguel Hernandez Joins EarthShift Global Colombia Office with Consumer Packaged Goods R&D Management Experience


EarthShift Global is proud to welcome another new member to our international sustainability consulting team: Miguel Hernandez, who will serve as a Junior Sustainability Analyst in our Bogotá, Colombia office.
With a background in chemical engineering and R&D for consumer packaged goods, Miguel also has a Master's of Environmental Management degree from Universidad de los Andes in Bogotá. He was a student of and later a teaching assistant to EarthShift Global Senior Advisor Valentina Prado, who serves as a visiting professor in the University's Business School.