August 2023 The Shift e-newsletter
MII Webinars | Corn Refiners LCA | Biofine Update | Welcome John | Upcoming Training
ESG Partners with Material Innovation Initiative to offer Free Webinars

Anticipatory LCA—How It Supports Material Innovators
Presented by Lise Laurin, CEO, EarthShift Global
August 17th
1-2pm ET
Description: LCA (Life Cycle Assessment) has the potential to support significant global change by identifying areas of impact and providing insights which can be used to reduce impacts. Until recently, however, LCA has been difficult to apply during development when many of the process parameters have yet to be defined. Anticipatory LCA was developed to answer that need. Anticipatory LCA leverages LCA concepts along with uncertainty, scenario analysis, dynamic LCA, underspecification and stakeholder concerns to answer developers' questions about the material they are innovating. The concept is more of an approach than a strict methodology, enabling practitioners to use parts of the methodology as needed to answer those questions.
This webinar will introduce Anticipatory LCA and share how it can be used to support new material development using a case study example.
Best Practices for Communicating Sustainability Based Innovation
Presented by Karen Martinsen Fleming, CMO, EarthShift Global
August 31st
1-2pm ET
Description: Incorporating sustainability in new material innovations and startups is no longer optional – it is a priority consideration for a growing group of investors, customers, supply chain partners, and other stakeholders. But the development of the innovation is just the first step. To fully realize the potential requires effective communication of the benefits of the new material or startup. Organizations new to sustainability or with new sustainable materials often struggle with how to do so while avoiding the potential risks of greenwashing (appearing to be more sustainable than can be substantiated) or greenblushing (appearing to be less sustainable than can be substantiated).
This webinar will share best practices and case studies for how to most effectively leverage sustainability based innovation.
---
Milestone LCA of US High Fructose Corn Syrup Production Offers Impact Reduction Insights, Addresses Crucial Data Gap


Source: https://corn.org/cra-lca-highlights-sustainability-goals/

A new milestone report on the US corn processing industry offers the first published life cycle assessment (LCA) of American high fructose corn syrup (HFCS and HFCS 55) production based on industry-scale primary data, providing insight into impact-reduction opportunities, and an important contribution to the LCA knowledge base for the huge range of products that incorporate HFCS. The assessment was based on confidential primary data supplied by 13 participating facilities, including material and energy inputs and emissions for milling, refining and co-product drying.

Prior to this work, there are no published analyses of the life cycle environmental impacts of HFCS 55 (or associated sweeteners) reflecting industry practice from primary data at industry scale. Indeed, there are very few assessments of the environmental impact of HFCS as a product, industry-scale or otherwise.
Developed by EarthShift Global in conjunction with the Corn Refiners Association and Professor Kurt A. Rosentrater of Iowa State University, and published in the peer-reviewed journal Frontiers in Energy Research, the comprehensive report presents a previously unavailable perspective on actual industry practice at a diverse range of facilities in the US HFCS industry.

---
How Biofine Leveraged LCA to Attract Investors and Supply Chain Partners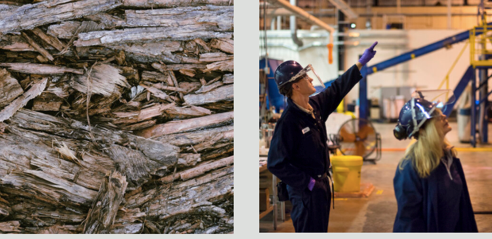 Biofine Developments Northeast, Inc. (Biofine) owns a proprietary technology that enables the economical production of high-value renewable biofuels, biochemicals, and biochar from cellulosic residues, including non-food feedstock such as low-quality forestry waste, agricultural residues, and post-consumer wastepaper/cardboard.
EarthShift Global performed LCA studies for Biofine and the ethyl levulinate (EL) product, a carbon-negative biofuel that can be directly substituted for traditional home heating oil. Biofine leveraged the results of the LCA work to confirm the environmental benefits, attract capital to build a new production facility, and secure a major distribution partner agreement. Biofine provides an excellent example of how LCA can support the introduction and expansion of new innovations.
Biofine is currently developing a commercial biorefinery in Lincoln, Maine. Biofine and Sprague Resources LP (Sprague) recently announced a transformative, long-term agreement that will bring the next generation of advanced biofuel, ethyl levulinate (EL), to the market. Sprague will also market EL, a product ready to revolutionize the heating oil industry by converting cellulose waste feedstocks into carbon-negative biofuels.
According to their joint press release:
"We see this agreement as a critical step towards establishing a new industry that we believe will become a cornerstone of Maine's decarbonization goals, equitable rural development, job creation, and forest economy resurgence," commented Dr. Stephen Fitzpatrick, CEO of Biofine. "The potential impact of establishing a beneficial circular economy within the state and Northeastern U.S. with the Biofine technology could be enormous."
"We're excited by the prospect of EL to contribute to the region's decarbonization goals while leveraging existing heating system infrastructure and supporting consumer choices," said Dave Glendon, President and CEO of Sprague. "Low carbon liquid fuels offer the greatest potential for meaningful, near-term reduction in emissions, and we believe that Biofine's process is an innovative approach to supporting Maine's forest products' economy and renewable energy goals."
This pivotal agreement marks another step toward developing a next generation bioproducts industry in Maine.
---
John Rooks joins EarthShift Global as Senior Research & Culture Advisor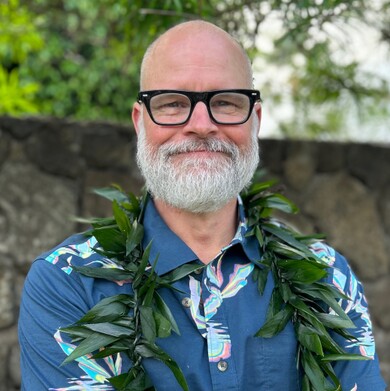 EarthShift Global is pleased to welcome John Rooks to the newly created role of Senior Research and Culture Advisor. He brings 20+ years of working with some of the most progressive companies on the planet helping them understand, own and improve their impact on the world around us.
John is the author of EcoHegemony: How Pop-Culture Influences Sustainability, a book that presents a framework of reading objects as texts: the things we produce and consume, our companies, supply chains, and so on. He is a believer in that if you want to understand something, explore the thing that it creates and sells. This, in a nutshell, is a cultural approach to an LCA. How do our goods and services impact not just the environment, but society as well?
John also brings sustainability reporting capabilities, including GRI (Certified), SASB, and other reporting frameworks. In addition, he has managed B-Corporation certification and re-certification projects for many of his clients.
John's perspective, his research understanding and cultural lens, is an exciting addition to EarthShift Global's suite of tools to help our client's advance sustainability. This adds new layers to our already robust consulting services.
---
Upcoming Online Training
Advanced Life Cycle Assessment - Anticipatory LCA

August 23-24, 202

Introduction to Sustainable Return on Investment (S-ROI)
September 12, 2023
Impact Assessment Methods
September 13, 2023