Home
/
LCA Software & Tools
LCA Software & Tools
Sustainability Software: Tools for LCA, Sustainable-ROI, Packaging

LCA Software & Tools Built By and For Sustainability Professionals
EarthShift Global's Life Cycle Assessment, Sustainable-ROI, and Packaging software – and our custom-developed applications – offer a rare combination of power and ease of use that helps you achieve your unique sustainability goals.
We offer:
Life Cycle Assessment (LCA) Software
EarthSmart, PackageSmart
Sustainable ROI Software
3Pillars

Custom Sustainability Software
Tools for Your Specific Needs

Our software development process is led by working sustainability professionals, who use the programs themselves every day. That's why our applications are so effective for:
Modeling and analysis

Collaboration

Reporting

Information Sharing

Interpretation and metrics development

Implementation and tracking
...and why they can help you discover opportunities, measure results, and build new ways of thinking across YOUR organization.
"I have taught packaging sustainability since the Spring 2008 to MSU packaging students. The main goal of this course is to evaluate the environmental footprint of product/packaging systems using LCA concepts and streamlined LCA software. After using many types of software, I have found that PackageSmart does a great job of encouraging system thinking and developing a product/packaging life-cycle perspective among my students."

— Rafael Auras, Ph.D., Associate Professor, School of Packaging, Michigan State University
www.packaging.msu.edu
Life Cycle Assessment (LCA) Software
EarthShift Global is reinventing Life Cycle Assessment (LCA) tools with an eye towards maximizing both power and ease of use. We're leveraging today's innovative software development concepts and processes, while applying our extensive hands-on experience at organizations large and small, to deliver applications that make it easy to collaborate, explore, as well as create sustainable solutions that fit your specific situation.
EarthSmart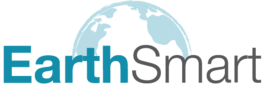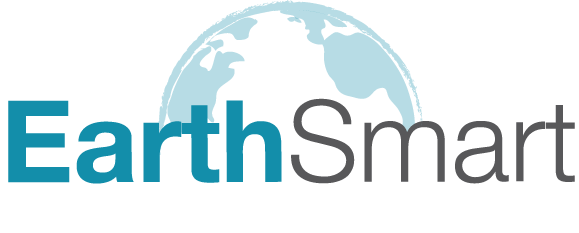 EarthSmart is an optimized Life Cycle Assessment tool that makes it easy for people across your organization to participate in all the aspects of an LCA process – an exploration of materials and processes, redesign of components, adoption of alternative packaging and shipping methods, and much more.
Sustainability professionals, consultants, and researchers will appreciate the built-in parametric modeling and over 8000 internationally verified datasets, while designers, engineers, marketers, and other team members will appreciate the accessibility of this web-based application. The bottom line is robust, convenient evaluation of environmental impacts of current and future products or services.
PackageSmart

Our packaging life cycle assessment software, PackageSmart, is an optimized LCA tool that allows packaging engineers and designers to quickly evaluate the environmental impacts of their current and future packaging designs. Engineered to fit typical product-design workflows, PackageSmart can help your entire team address the unique challenges posed by your organization's supply chain, manufacturing, distribution, and marketing needs. Developed in consultation with packaging engineers at Colgate-Palmolive as well as other leading enterprises, and tested through the outstanding Michigan State University School of Packaging, PackageSmart makes it easy to make good packaging design choices.
Sustainable Return on Investment (S-ROI)
In many organizations, professionals from diverse disciplines are struggling to reconcile the need for demonstrable financial returns with their corporate and personal commitment to sustainability.
How do you ensure that you are making decisions that optimize sustainability performance without merely shifting the burden?
ESG has developed Sustainable Return on Investment (S-ROI), a methodology that enables you to look through the lens of each stakeholder and assess and compare investment opportunities – so you can find the combination that justifies your commitments to socially and environmentally responsible corporate or institutional activity while minimizing risk and maximizing profitability.
3 Pillars

ESG developed 3Pillars software to support Sustainable Return-on-Investment (S-ROI) projects by enabling a facilitator to collect and organize inputs from across large organizations – by entering and analyzing data from an S-ROI workshop or virtual discussion involving participants from finance, engineering, manufacturing, marketing, sales, and other disciplines. It's easy to compile alternatives, scenarios, including costs and benefits into a simple, intuitive graphic user interface – when all voices are heard and all angles considered, your findings will withstand tough scrutiny.
Custom Software Development, Including Templates
EarthShift Global's sustainability experts and software development team are available to create custom client-specific tools that integrate effectively with our primary investigative and evaluation software packages. We also develop stand-alone tools designed to address a specific technology, manufacturing process, materials application, or other unique circumstance such as individualized terminology.

We offer custom Excel workbooks that make LCA models accessible to stakeholders who may not be experts in LCA software or processes. Moving a model into a custom Excel tool can empower stakeholders to explore the data and analysis, leading to more diverse engagement and more creative sustainability solutions within your organization. Certain Excel tools can be updated without assistance from an LCA expert, with the potential to save time and money.