December 2022 Shift
Handprint Study at Foodies | Welcome Amalia | ACLCA Award | Upcoming Training
Mariana Ortega Ramirez to present Handprint study at the 2022 Food Innovation and Engineering Conference

The Food Innovation and Engineering (Foodie) Conference will take place December 5th-6th at UC Davis, California. Organized by the American Institute of Chemical Engineers (AIChE), it will focus on emerging technologies for food production connecting industry and cuisine. Presenters share cutting-edge advancements involving nutrition products, processing technologies, and sustainability within the food system.
Mariana Ortega Ramirez, Sustainability Analyst with Earthshift Global, will be in attendance and presenting a poster of a Handprint study conducted on the cotton sector. Cotton represents 31% of all textiles, involving the lives of about 1 million farmers and thousands more people working in ginning, spinning, and garment manufacturing globally. The significant global presence of cotton means opportunities for improvement can have major impacts in the industry as well as the environment.
The S-ROI methodology, developed out of the AIChE Total Cost Assessment Methodology approach, was used to examine the risks and opportunities of global cotton production and usage. A set of 20 indicators related to climate change, child labor, automation, residue valorization, and traceability among others were estimated either in monetary terms or by the number of people involved. All were analyzed in relation to the UN Sustainability Goals 2030 agenda.
---
Amalia Sojo Brings Distinguished LCA Background,Extensive Software Knowledge as Senior Sustainability Advisor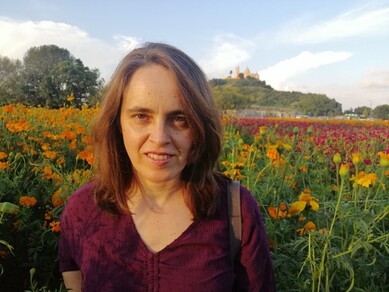 EarthShift Global is pleased to welcome Amalia Sojo as our newest Senior Sustainability Advisor. Amalia brings a wealth of capabilities to our team: well over two decades of sustainability and life cycle assessment (LCA) experience, project management skills, and an extensive background in one of the most important aspects of LCA implementation: software training and support.
After earning her bachelor's degree in industrial engineering, Amalia completed a post-graduate diploma course in sustainable development and began working as an analyst in her native Mexico, before earning master's degrees in Spain: one in environmental engineering and management, and another in ecological economics and environmental management.
Back in Mexico, she worked at the University Tec de Monterrey before being recruited to join the Centro de Ana?lisis de Ciclo de Vida y Disen?o Sustentable (CADIS) at its inception in 2005.
She helped build CADIS into a leading life cycle management firm, working with companies, government agencies, and academic clients across Mexico, Latin America, and the Caribbean. Her efforts included integration of economic, environmental, and social considerations on large-scale projects.

---
Tom Etheridge Honored by ACLCA with Lifetime Individual Leadership Award
We're beyond proud that EarthShift Global Senior Sustainability Advisor Tom Etheridge was recognized with the 2022 Rita Schenck Lifetime Individual LCA Leadership Award from the American Center for Life Cycle Assessment (ACLCA).
The Rita Schenck Award is presented annually to one person "whose long-term active engagement in our community has had a significant, impact on the field and profession of LCA and life cycle thinking….a successful leader in an organization, industry, and in our community….a true pillar who will teach future generations by example."
Our founder and CEO Lise Laurin was chosen for the award in 2017; no other organization has had multiple winners.
Among Tom's many accomplishments cited by the ACLCA are his pioneering use of LCA on business models, "and the use of anticipatory LCA in support of product design, improvement and market creation for new and existing products and services."
You can learn more about Tom and his work (including his distinguished career at Hewlett-Packard and successor company HP Inc.) in an in-depth interview published when he joined our team last year.

---
Upcoming Training
Free 1 hr. Introduction to Sustainable Return on Investment (S-ROI): January 10, 2023
Practical Life Cycle Assessment: January 17-18, 2023 (prerecorded version also available on demand)

Organizational Life Cycle Assessment - 3 hr.: January 24, 2023
S-ROI - 3 hr.: February 15, 2023

Learn more about these and other courses here.